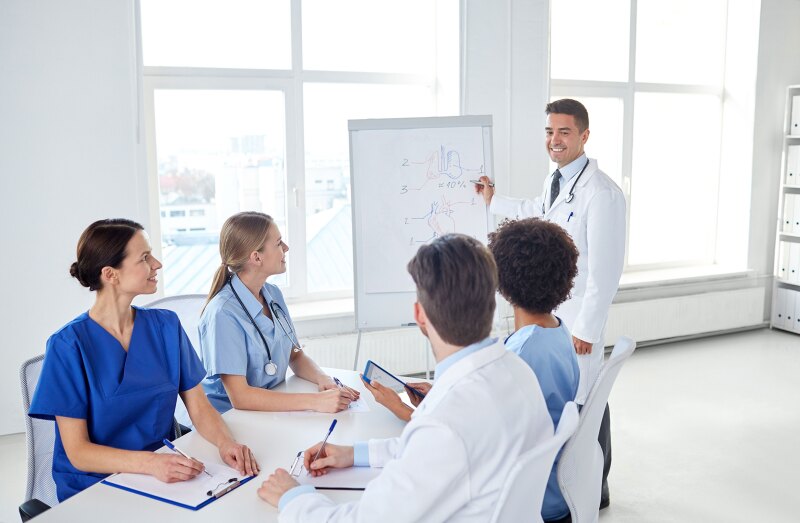 About Course
Team STEPS®:
1.Teamwork, Leadership & Transformation
  Disasters: Definitions, concepts & discussion of recent disasters
  Methods of effective team communication
  Leadership & teamwork concepts and skills session
2.Impact of Disasters, Incident Command & the Role of Healthcare Institutions 
 Impact of disasters on individuals, families, institutions & communities
 Standards of Care in Disaster & Public Health Emergencies
 Incident command structures for disaster response
 Disaster Response Plans, Policies and
Public Safety Services – Integrating Hospitals into the Big Plan
 Re-tasking Hospital Departments during a disaster
 Implementing a Disaster Response Program
 Using TeamSTEPS processes to facilitate change
 Disaster planning task force creation
3.Creating a Disaster Plan
 Review of Example Disaster Plans
 Panel Case Studies (World Trade Center analyzed)
 Creating a Disaster Plan Task Force
Developing the Hospital Emergency Management Plan
 Integrating with Local and community resources and Public Safety Agencies (Public Health, Police, Fire, EMS, Military, Religious Leaders & Institutions, Private Sector support)
Disaster Plan Creation
Educating Hospital Departments in the Plan & Staff Safety
Incident Command, Internal Communication &Coordination
Risk External Communications and Media Relations
Disaster Plan Implementation & Disaster Drills
4. Disaster Drill Creation
  Internal Disasters – (smoke/fire, power failure, hospital infection, HAZMAT, active shooter)
 External Disasters – (mass gathering, storms, fires, floods)
 Evacuating the Hospital, Security and Physical Infrastructure Protection
 Evacuating Multiple Hospitals
 Design an internal hospital disaster drill
 Design an external hospital disaster drill
 Debriefing and Feedback
Table top exercises
 Paper Disaster Drills
 Simulated Patients & Full Scale Drills
5. Field Training Exercises: Conducting Disaster Drills
 Field Training Exercise – Internal Disaster Drill
 Field Training Exercise: External & Hospital Involved Disasters
 Feedback & Recommendations
Class Size, Instructors, Assistants & Certifying body Course Duration: 5 days
Number of Students per session: 20 Number of Instructors per session: 2
Number of Courses: Multiple courses to cover key staff of Emergency Medical Services across Kuwait
Certifying body: Icahn School of Medicine-Mount Sinai Medical Center, Ohio Tactical Officer Association, and certificate of attendance TeamSTEPPS® provided by AHRQ.