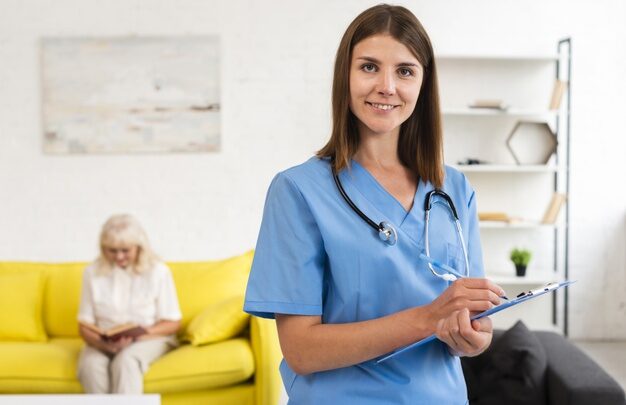 About Course
American Health Bridging Program – Bachelor to Master of Science in Nursing Degree
The American Health Education Program was developed for nurses who are interested in furthering their education in the United States. Nurses who are interested in obtaining a Master's degree in the nursing field can apply to the American Health Bridging Program. This program is built for nurses who have already earned a Bachelor degree as a nurse in an accredited foreign school.
This program is 3 to 3 1/2 years in length depending on nursing credits already earned. The first year of the program involves intensive English reading and writing classes and a comprehensive NCLEX review.
Nurses will then be able to apply to a 1 to 1 1/2 year program to earn their Master of Science in Nursing (MSN) degree from a school in the United States
What Will You Learn?
Bachelor Degree » AH Bridging » Master Degree

The final year of the program is spent on OPT opportunities from the graduating school where students will be able to work and apply their skills. All qualifying applicants must successfully pass the English proficiency and NCLEX exam before appling to the BSN portion of the program.

Faculty experts

American Health works with the highest caliber of nursing professors to ensure the quality, excellence, and merit of the American Health NCLEX review. Our educators are Masters and/or PhD qualified with years of NCLEX preparatory educating experience

Learn more

Click here to learn about the American Health Bridging Program.