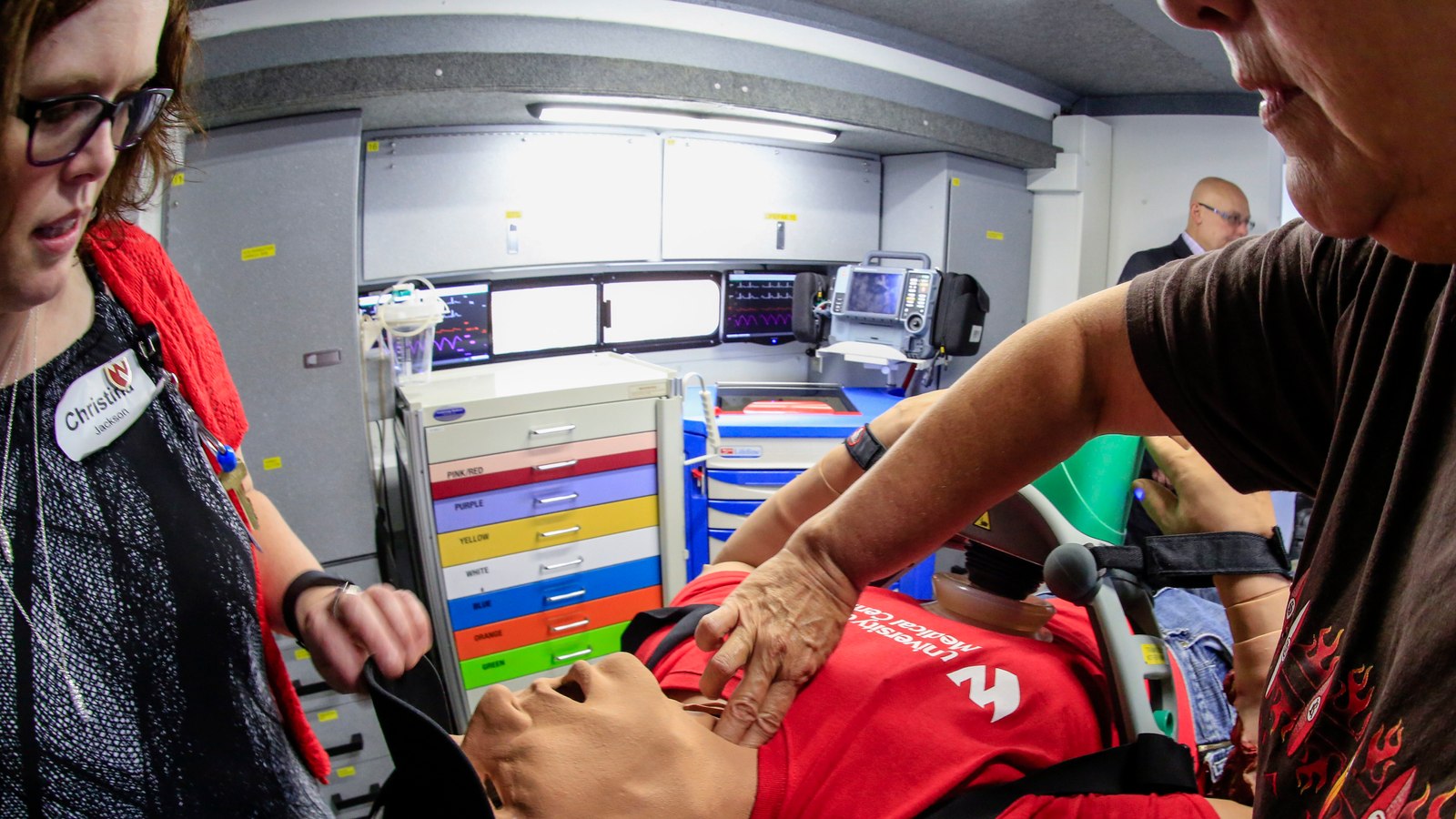 About Course
EMT / Paramedics – Continuing Education Programs
American Health provides EMT and Paramedics curricula that enables EMT and Paramedics professionals to earn Continuing Education Units (CEU) in their field of practice. These three- or five-day courses can be delivered at your hospital or medical training facility.
American Health EMT and Paramedics programming include lectures plus lab and simulation practice. All courses are presented in a "competency-based" learning format which means students will benefit from greater individualized learning.
What Will You Learn?
Course topics

The following topics are taught by faculty experts who represent some of American Health educational partners. Topics include:

Medical Terminology (5 days)

Trauma Care and Pre-Hospital Trauma Life Support (PHTLS) (3 days)

Advanced Pre-Hospital Care (3 days)

Patient Assessment in EMS (3 days)

Ambulance Safety Inspection (3 days)

EMS Pharmacology and Intervention, Intra-osseous and Central Line Access and Medication Administration (3 days)

Airway Intervention and Management during Emergency (3 days)

ECG Interpretation (3 days)

Basic and Advanced Disaster Life Support (3 days)

PCI for STEMI Program and Advanced ECG Acute Myocardial Infarction Treatment (3 days)