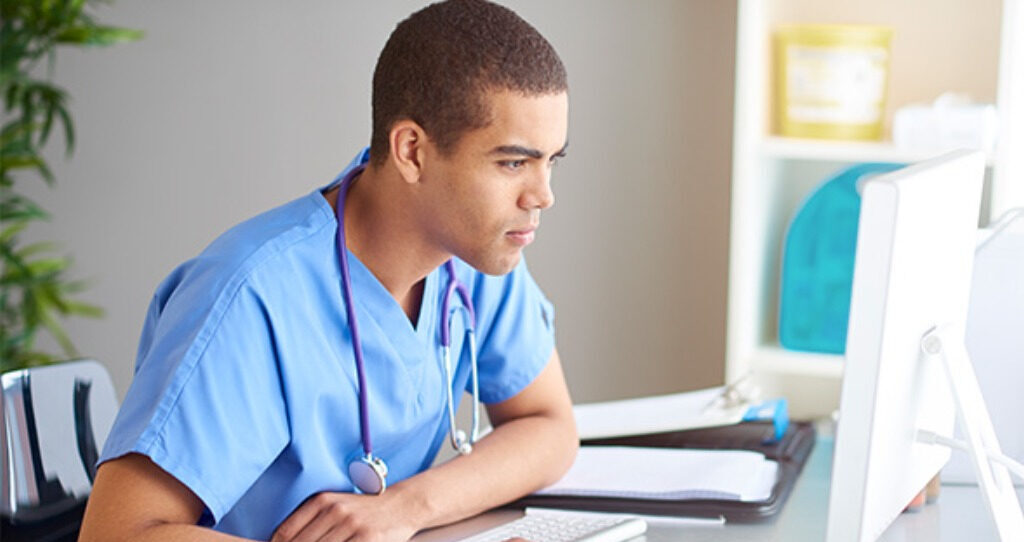 About Course
Healthcare organizations worldwide recognize the value of a highly educated nursing staff and its effect on positive patient outcomes. The proficiency and education of nursing faculties have a dramatic impact on the efficiency and accuracy of advanced patient care.
Successful completion of the US Nursing Licensure Exam (NCLEX) is necessary for nurses who wish to obtain bachelors, masters, or doctorate degrees in nursing in the United States that include any clinical training. In addition, nurses who wish to seek employment in the United States must pass the NCLEX prior to licensure.
The American Health NCLEX-RN Preparation Program has been specifically designed for nurses trained outside of the United States. This course utilizes pre-tests and post-tests, culturally attuned questions and specific focus to assist non-US nurses to maximize their chances to succeed at the NLCEX and utilize their expertise to broaden their opportunities.
What Will You Learn?
NCLEX Academy – 4 Steps to Success

American Health has developed a unique program to enable nurses to receive the highest quality of training through the NCLEX Academy. These programs develop nurses' English proficiency, assist in their acceptance into an accredited degree program, and help them receive US RN licensure.

American Health is involved with the process of nurses obtaining their advanced degree from start to finish. Our four step process will equip nurses with the foundational training they need to achieve their academic goals and practice nursing at their highest level.

The Four Steps to Success:

Intense English Review

Comprehensive NCLEX Preparation

US RN Licensure

Acceptance into an Advanced Degree Program

Nurses will return to their home country as highly skilled clinicians, educators, and administrators – advancing patient care and implementing successful evidence-based nursing models.

NCLEX-RN Review

American Health's NCLEX review program will prepare nurses for the Nursing Council Licensure Exam (NCLEX) and ultimately, United States Registered Nurse licensure (e.g., through the State of New York), which is required for clinical rotations in BSN and MSN programs. The American Health NCLEX Review program will equip nurses with the clinical understanding, academic, and language tools necessary to pass the NCLEX exam.

In addition to exam preparation, the NCLEX Review can be utilized as a benchmark for nurses throughout a hospital system to set an optimal standard of practical nursing knowledge and critical thinking skills. Hospitals that utilize the American Health NCLEX review course can quantify the academic standing of their nursing staff and successfully account for their theoretical skills, medical knowledge, and overall patient care standards.

Before beginning the NCLEX preparation course, each student will receive a pre-class assessment of their preparedness for the NCLEX by undergoing a full-length mock NCLEX-style exam online. Within 48 hours, American Health will receive the exam results, which will provide a detailed account of strengths and weaknesses broken down by question style and subject matter as well as vernacular understanding. If a student scores poorly on the mock exam, and it is determined that he/she will likely not successfully pass the NCLEX even after a review program, American Health will provide an individualized study plan for the nurse to complete prior to participating in the NCLEX review program.

NCLEX-RN Review Program Materials

American Health's NCLEX preparation program was developed based on the up-to-date recommendations of American licensure examination agencies. Expert NCLEX review specialist and nursing education specialists created the approximately 300-hour curriculum.

The program contains basic components that will accelerate the learning process of nurses who are studying to pass the NCLEX-RN exam. These components include: a comprehensive review textbook, an audio-visual series focusing on intensive review and test-taking strategies, review software with comprehensive preparation questions including the latest question formats, a test question bank of more than 3000 NCLEX-type questions including the format questions now standard on the NCLEX, and review seminars aimed on final preparation and evaluation of the candidates.

The American Health NCLEX Review Textbook: This is a comprehensive textbook developed solely for American Health and reviewed by content-expert professors with specialized experience in nursing licensure exam preparation. The textbook covers the major topics tested in the NCLEX to prepare competent registered nurses. The textbook is approximately 1000 pages and covers 5 major content areas:

1. Adult Health Nursing: medical emergencies, fluids and electrolytes, primary preventions, screening and early detection of diseases, peri-operative care, wound care, and adults with cardiac, respiratory, GI, endocrine, urinary, neurological, musculoskeletal, and hematological issues.

2. Mental Health Nursing: communication, theories of human dynamics, schizophrenia, cognitive disorders, sexual disorders, personality disorders, mood disorders, anxiety disorders, and bipolar disorders.

3. Pediatric Health Nursing: neonatal care, behavioral problems, and common cardiac, respiratory, GI, urinary, neurological, musculoskeletal, and hematological problems during childhood.

4. Women's Health Nursing: menstruation, contraception, breast and uterine cancer, Antepartum care, complications during pregnancy, labor and delivery, postpartum care, and menopause.

5. Fundamentals of Nursing: safe and effective care environment, safety, infection control, nursing profession and code of ethics, incident reports, patient's bill of rights, delegation, and discharge.

Audio-visual series: This DVD teaching series is recorded by content-expert nursing professors from the US providing an intensive review of the content most commonly seen in nursing licensure exams. The series also focuses on important test-taking strategies that help the candidate to prepare for the exam and to avoid major traps designed by the examiners.

The series is approximately 40 hours of videotaped lectures performed by professors from the top ranked nursing schools in the US. This audio-visual series creates a one-on-one teaching approach covering pertinent, up-to-date subject material followed by relevant case studies and nursing licensure exam-style questions. Professors will engage the audience with interactive slides, discuss rationales and provide an "inside look" at tools students can use to critically analyze and successfully learn the material.

Each DVD will be followed by a live lecture to review and assess the class's understanding of the material and demonstrate the case management techniques that nurses need to pass the exam. Students will have the opportunity to ask questions and ensure a thorough understanding of what will be expected of them on the nursing licensure exam and in real-life clinical scenarios.

Review software and questions: American Health provides user-friendly computer software that introduces intensive review of certain nursing contents with case study review and interactive displays. Generally, the topics reviewed through these interactive programs are problem areas for international nurses who sit for the nursing licensure exam, including pharmacology and nutrition. However, these programs can also individualize the study material to focus on a particular student's weaknesses and adapt to the learning style of the individual student.

American Health has also developed a test-question bank of more than 3000 NCLEX-type questions, including the new format questions that are standard on the nursing licensure exam, as of the last 2 years, to assist nurses to practice. These include alternative choice questions, ranking questions, fill in blanks, and interactive diagram questions. Candidates will be given access to the test bank and the detailed answer rationales for optimal simulation and preparation for the exam.

Like the pre-class assessment, a general assessment exam will be given to each student after the completion of the review program. This comprehensive predictor test will accurately mimic the nursing licensure exam and give a definitive assessment of each student's capabilities, weak areas, rationale, and test taking methods. These assessment exams are proven indicators of how students will perform on the actual exam and are used to ensure the highest rate of success for each student.

Candidates are expected to score at least 70% on the second evaluation test before being encouraged to sit for the nursing licensure exam. Candidates who do not produce a score of 70% or above on the evaluation test will be offered individual assistance in order to improve their weaknesses and strengthen their test-taking strategies.

In addition to providing learning material to the nurse, American Health instructors can provide, for an additional charge, focused attention and tutoring to assist the nurse to strengthen his or her knowledge in specific areas where more attention may be helpful.

Optimal preparation for the nursing licensure exam is the student's key to success on the NCLEX. Whether seeing information for the first time or reviewing prior-learned material, individuals in the review program will retain the information learned through the stimulation of audio and visual teaching, test assessment, and final reviews.

Learn more

Apply now to begin the process of enrolling into American Health's NCLEX Academy.

Click here to learn how American Health can advance your learning in your field of study at home and abroad.

For more information about American Health's Continuing Education Programs, download specific programs in PDF format.