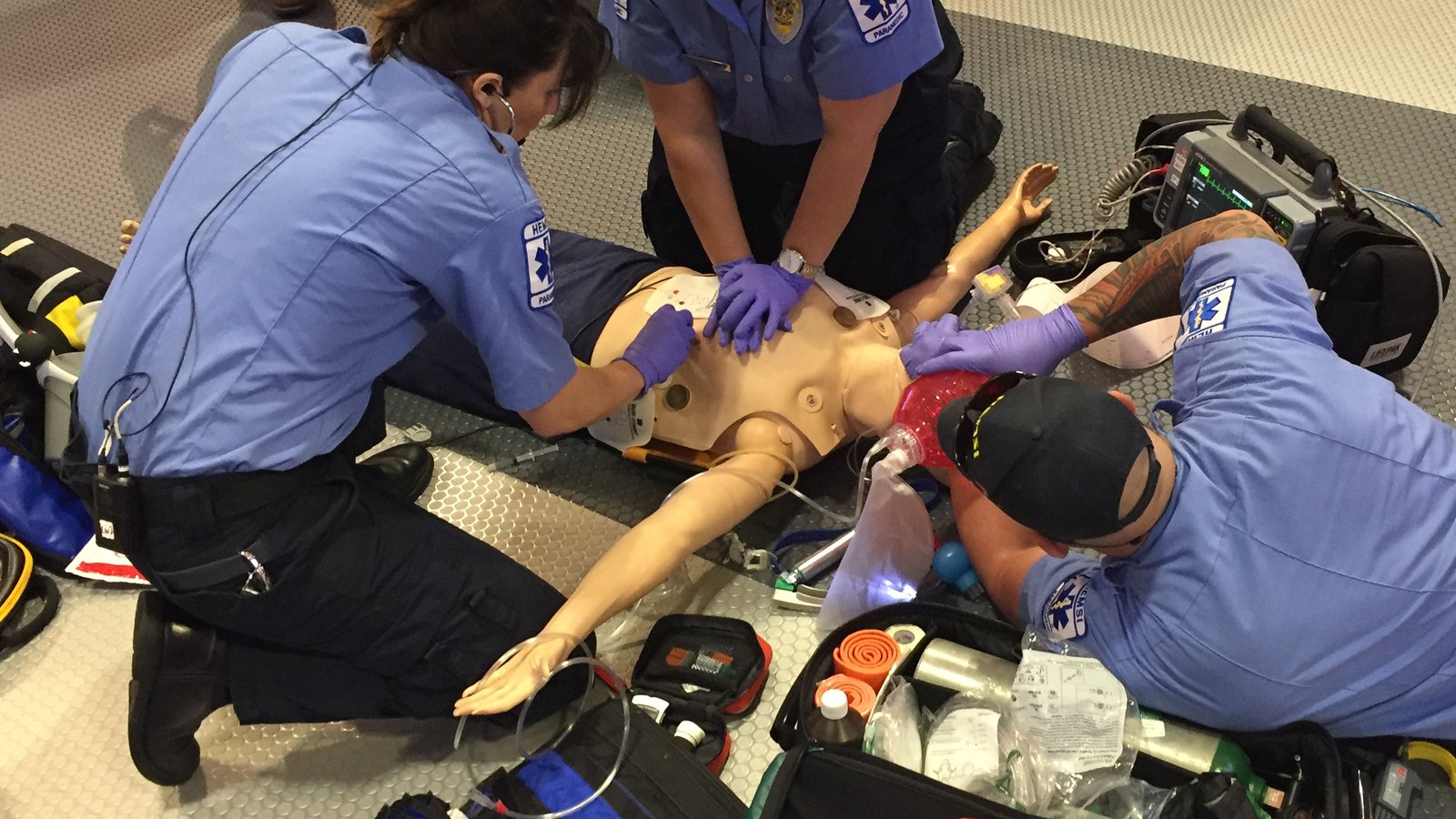 About Course
Give a man a fish, and you feed him for a day; show him how to catch fish, and you feed him for a lifetime.
American Health offers a variety of continuing education and training courses in the Middle East, including on-site programs for hospitals to raise the level of competency of their staff. However, one of the most important programs American Health offers is its "Train the Trainer" instruction program designed for EMT's and Paramedics.
Training the leadership level using the American Health educational partner curriculum helps hospital staff and early responders achieve and sustain greater competency and capacity over time, as well as promote excellence in teaming and collaboration which is so critical to effective early response care.
Offered on-site in the Middle East with internship option in the US, the duration for the American Health Train the Trainer program spans approximately 4-6 months and is comprised of the following elements:
What Will You Learn?
PART 1 » Lecture and Lab / Simulation – 70 days

THEN

PART 2 » Clinical Internship – 3 months Real-world emergency response practicum (In US option) Certificate awarded

This is a certificate program and a certificate from the sponsoring hospital or university is awarded to participants upon successful completion of the program.

American Health content is practical and grounded in the real world, not just academic theory. Using all of the latest tools and research available to delivery training, by the end of the program, participants will be able to:

Identify and determine the need for training: what, who, and how.

Write effective learning objectives.

Apply adult learning concepts, develop supportive climates and customize off-the-shelf materials.

Use training activities and alternatives to lecture, strategies for different learning needs, and effective questioning techniques.

Prepare properly for a training session and prepare participants to foster learning.

Manage and encourage participants of all backgrounds and learning styles; understand who is learning and how to address challenging participants.

Present and facilitate a training program, including use of audio visuals and handouts.

Evaluate using various methods and at different levels.